Coconut Creek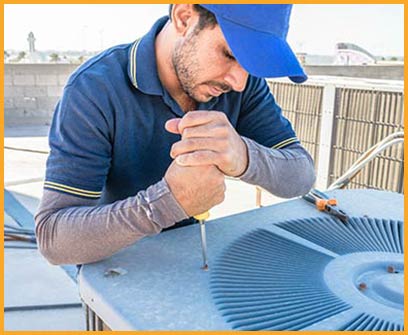 Coconut Creek is a picturesque city in Broward County that forms an integral part of the region. The city rightfully receives its name from the coconut trees that abundantly lines up its horizon. The place is a combination of old world charm and modern culture and provides an escape route from the mundane world. The well planned city with lush green landscape and trees on either side of the road has more to offer besides clean beaches. All these together make the place a favorite destination for tourists. Known as the 'Butterfly Capital of the World', the city's main attraction is its butterfly gardens. Tourists flock here to soak in its natural beauty and to experience a city that has maintained its magical charm over the years.
ACs: Keeping the city cool and 'fresh'
Coconut Creek is a place associated with hot summers. However, this is not the only challenge that the place faces. With the infamous 'Mount Trashmore' bringing in foul odors into the city, it has much to do to save its residents from breathing in contaminated air. Although, from 2010 the law strictly restricts inhabitants to dump any kind of garbage into the 225-foot high trash-hill, the air still stinks at times. Even your indoors could smell of stale air. Here comes the efficiency of your AC. Besides keeping your indoor cool its work is to improve the air quality by filtering out the contaminants and stopping it from circulating inside. As AC plays an important role to provide you a comfortable and healthy environment inside your walls, so does a genuine AC service company like Coconut Creek AC Expert to keep your AC properly tuned.
The right AC service partner
Choose diligently when it comes to finding an AC service partner from among the numerous options available in Coconut Creek. The right people will never recommend a replacement when a repair is good enough. Neither will they improperly install your AC, thereby generating high energy bills. Moreover, a good service partner will be at your doorstep within few minutes of your AC going awry in a hot sultry afternoon. Hiring a firm as Coconut Creek AC Expert that has stood the test of time in the last few decades and one who has satisfied thousands of clients is therefore an absolute necessity.
We can keep your property:
Cool: With us your AC does not run a risk of wearing out before its lifespan. We never compromise with quality and sell only the best brands in the industry. Our work does not end here; we do the installation properly and see to it that regular checks are carried out. We make sure that your home remains cool and comfortable.
Fresh: Air in Coconut Creek might not be as fresh and healthy that it seems. There are high chances of pollutants in the atmosphere of the city. However, we have our HVAC experts to take care of your health. We install UV lights and air purifiers and keep your air conditioning unit free of pollutants so that you can breathe fresh in your home.
We are a trusted name when it comes to AC services. Dial 954-256-7834 for any air conditioning requirements, installation or repair, if you are a resident in Coconut Creek.
This and many more services are available in the following zip codes:
33073